Summer 2015 Reading (or Listening) List
Recently I was offered a temporary supervisor position with my company, Victoria's Secret. The experience has been phenomenal and I am learning so much! This temporary assignment comes with a lot of hours and driving. No complaining here, but for those who know me, it takes me away from my books and reading. It. Is. Devastating.
I was never one to listen to an audiobook because I always felt it wasn't actually reading and I wouldn't get much out of it, so therefore, I never tried it. This Summer I have a stack of books I am dying to read. With all my driving, I decided why not give audiobooks a try? I LOVE IT!!!
I have joined Audible through Amazon.com and began getting my books online. I now am listening to them to and from work and not only am I getting through all the books I wanted to read, but I am loving the fact that I can speed up or slow down my book. The App comes with its perks. It really is a great thing, and although I love my music in the car, being able to 'read' my books this summer, knowing I have no extra time on my hands, is such a great feeling for me.
If you haven't already, join and download the Audible App.
My Top 6 Books For This Summer:
If you are a fan of The Fifty Shades Triology then you HAVE to get E.L. James' new book,
Grey.
This is Christian's side of the story and things are heating up even more when he tells it!
This Sex and The City author kept fans waiting but now it's here! Candace Bushnell, my favorite author, just released her new book also,
Killing Monica.
The story is about fame, love and foolishness, who can resist?
Photo: goodreads.com
Keeping in tune with Bushnell, I also added
The Carrie Diaries
to my list this Summer. Though I have already read this once, or three times, I love my Carrie Bradshaw. This book takes you into the life of a younger Carrie and the sequel,
Summer and The City
follows with her interning in NY to become that famous writer we all know.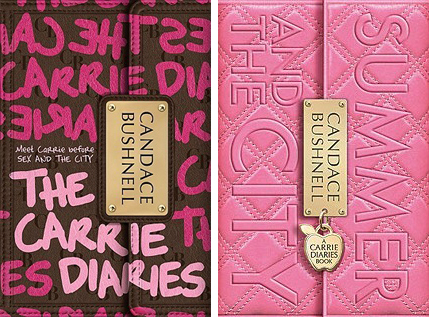 Photo: infinatecurio.com
My favorite book in the whole entire world is
To Kill a Mockingbird.
After reading this my junior year of high school for my literature class, I fell in love. I figured why not read it again especially since after 55 years, Harper Lee is releasing the sequel to it,
Go Set A Watchman
on July 14!! Yes, you heard right for all my Harper Lee fans!! I have never been so happy to read a book, other than all the Harry Potter books.
So there you have it my fellows bloggers and book nerds, The best of the best for my personal summer reading, listening list. All the books are available on audiobooks, also. I am thinking my listening list does not end here as I will defeinately be adding to this list. Lots of new books this summer and I couldn't be more excited!
Signed Opinionated Fashionsta- Booknerd